This window displays the sample details. By default, only basic details are shown. To view samples count, particle type, marker or fluorphore information, click on >> More detais button on the top right corner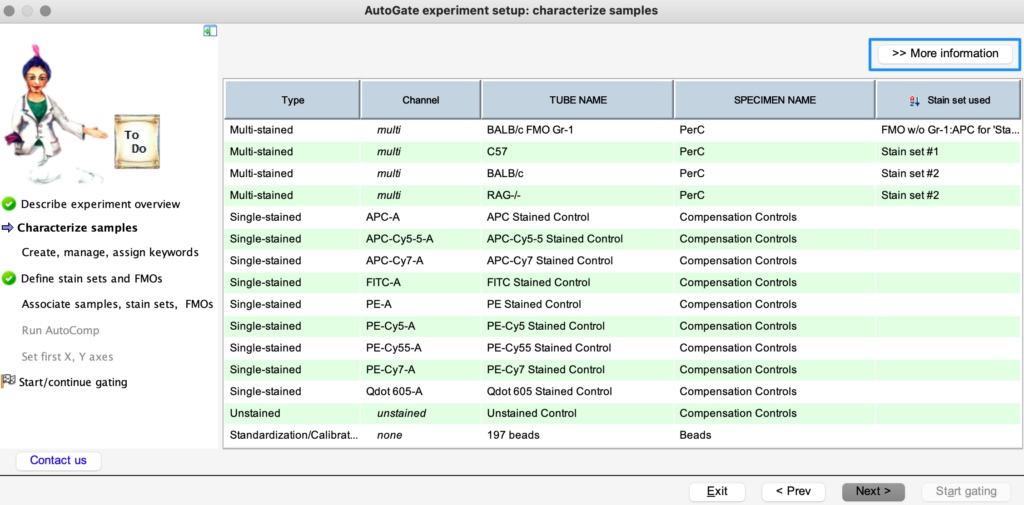 In this window, you can verify/change;
Each sample's type: unstained, single-stained, multi-stained or standardization. To change the sample type, double click on the Type column and choose from the drop down



Click >>More details button on the top right window and double click on the Particle column to change. Click to choose either Beads or Cells. The first time you do this, the same choice will appear for all the relevant samples.

Each single stained sample's

Associated channel
Fluorophore (optional)
Marker (optional)Again, double click on the relevant columns to change.
Click Next to move to Define stain sets and FMOs. Or go to the To Do list and click Create, manage, and assign keywords.